The Tiger-Rock Experience
Strength and Conditioning
Looking for a better way to get fit? The Tiger-Rock Strength & Conditioning class for adults adds a martial arts approach to high intensity group fitness training. Each class has a diverse selection of exercises including plyometrics, bag work, and strength training. The principles of our training program allow participants of various fitness levels to experience a challenging workout. As an individual progresses so does their ability to shape the complexity and intensity of the class
Join The Team!
Strength and Conditioning in New Braunfels, TX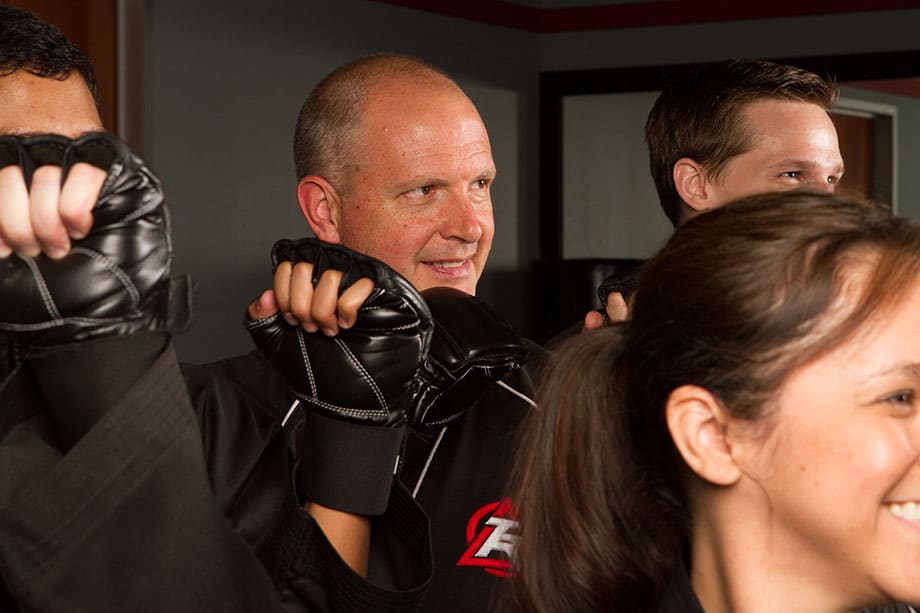 The Tiger-Rock Process
We approach physical fitness by using training methods that includes elements of taekwondo, kickboxing, bag work, yoga, other calisthenics. Altogether, these methods work to improve your flexibility, strength, and endurance. Plus, with our integration of high-intensity interval training into our program, our approach helps you lose weight and build core strength.
Improving your mental strength is just as important. Our Strength and Conditioning program is a physical activity that also includes training to improve your self-esteem and confidence in addition to reducing stress. As you continue in our training, much of what you learn in our Strength and Conditioning class will find its way into your daily activities.
The Tiger-Rock Strength and Conditioning Course is not just another fitness program, but a comprehensive approach to creating a healthy lifestyle with sustainable results.